Content and keywords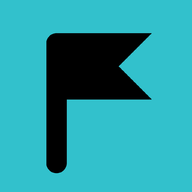 Important and popular websites
In the following table you'll find the 1 most important pages of Xoonline.net:
| # | Description | URL of the website |
| --- | --- | --- |
| 1. | Make an offer | http://www.xoon­li­ne.net#form |
Worth knowing about Xoonline.net: A cash advance is a service provided by most credit card and charge card issuers. The service .. read more
Technical information
The web server used by Xoonline.net is located near the city of Fairfield, USA and is run by General Electric Company. There are many websites run by this web server. The operator uses this server for many hosting clients. In total there are at least 1,055 websites on this server. The language of these websites is mostly english. Only a few websites on this web server are x-rated.
The websites of Xoonline.net are served by a Nginx server. The HTML pages were created with the latest standard HTML 5. The website does not specify details about the inclusion of its content in search engines. For this reason the content will be included by search engines.
Information about the server of the website
| | |
| --- | --- |
| IP address: | 3.23.91.245 |
| Server provider: | General Electric Company |
| Number of websites: | about 100 - more websites using this IP address |
| Best-known websites: | Chicagolandweddings.net (particularly well-known), Goofyhumor.com (particularly well-known), 1st-class-wedding-invitations.com (well known) |
| Websites for adults: | 4% of the websites are adult |
| Language distribution: | 100% of the websites are english |
Technical information about the technology of the website
| | |
| --- | --- |
| Webserver software: | Nginx |
| Load time: | 0.22 seconds (faster than 89 % of all websites) |
| HTML version: | HTML 5 |
| Filesize: | 6.41 KB (9 recognized words in text) |