Content and keywords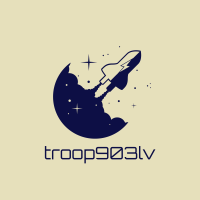 Important and popular websites
The website with the homepage "Industry Knowledge" provides content on the pages Bridge Crane, Gantry Crane and Concrete Plant. In the following table you'll find the 10 most important pages of Troop903lv.org:
| # | Description | URL of the website |
| --- | --- | --- |
| 1. | In­dustry Know­led­ge | / |
| 2. | Brid­ge Cra­ne | /cate­gory/bridge-crane/ |
| 3. | Gantry Cra­ne | /cate­gory/gantry-crane/ |
| 4. | Concre­te Plant | /cate­gory/concre­te-plant/ |
| 5. | Con­tact Us | /con­tact-us/ |
| 6. | About Us | /about-us/ |
| 7. | Concre­te Pump | /cate­gory/concre­te-pum­ping-e­quip­ment/ |
| 8. | Dmca | /dmca/ |
| 9. | Skip to con­tent | /#con­tent |
| 10. | Terms of Use | /terms-of-use/ |
Worth knowing about Troop903lv.org: A troop is a military unit, originally a small force of cavalry, subordinate to a squadron and headed by the troop leader. read more
Popular topics for Troop903lv.org
Technical information
The web server with the IP-address 50.7.89.210 used by Troop903lv.org is owned by FDCservers.net and is located in Chicago, USA. There are many websites run by this web server. The operator uses this server for many hosting clients. In total there are at least 465 websites on this server. The language of these websites is mostly english.
The websites of Troop903lv.org are served by a Nginx server. The content management system WordPress in the version 5.9.2 is used. The HTML pages were created with the latest standard HTML 5. Both the inclusion of the website in search engines and follwoing of its hyperlinks is explicitly allowed.
Information about the server of the website
| | |
| --- | --- |
| IP address: | 50.7.89.210 |
| Server provider: | FDCservers.net |
| Number of websites: | about 100 - more websites using this IP address |
| Best-known websites: | Paralia-katerini.com (well known), Villasimius-costarei.com (known), Ontariofishingreels.com (known) |
| Language distribution: | 94% of the websites are english, 1% of the websites are italian, 1% of the websites are vietnamese, 1% of the websites are german |
Technical information about the technology of the website
| | |
| --- | --- |
| Webserver software: | Nginx |
| Cms-Software: | WordPress, Version 5.9.2 |
| Load time: | 0.89 seconds (slower than 56 % of all websites) |
| HTML version: | HTML 5 |
| Robot information: | index, follow, max-image-preview:large, max-snippet:-1, max-video-preview:-1 |
| Filesize: | 88.15 KB (5453 recognized words in text) |