Content and keywords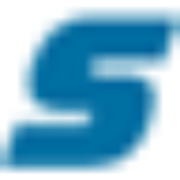 Important and popular websites
Important pages are Holley 4Bbl Performance Rebuild Kit From Quick Fuel Technology, Targeted Rust Removal With Orisons Evapo-Rust and Ford Superduty V-Code Leaf Spring Installation. In the following table you'll find the 4 most important pages of Superford.org:
| # | Description | URL of the website |
| --- | --- | --- |
| 1. | Hol­ley 4bbl perfor­man­ce re­build kit from Quick Fuel Techno­logy | /ve­hicles/re­gistry/16163/54606-2 |
| 2. | Tar­ge­ted rust remo­val with Ori­sons Eva­po-Rust | /ve­hicles/re­gistry/16163/54604-2 |
| 3. | Ford Su­per­Duty V-Code Leaf Spring Instal­la­tion | /clubs/for­dexcur­sions/ve­hicles/re­gistry/9/54681-2 |
| 4. | Simple F150 perfor­man­ce mods from MAC and Edge Pro­ducts | /ve­hicles/re­gistry/16162/54602-2 |
Worth knowing about Superford.org: The automotive aftermarket is the secondary market of the automotive industry, concerned with the .. read more
Technical information
The web server with the IP-address 67.207.212.46 used by Superford.org is owned by American Internet Services, LLC. and is located in San Diego, USA. This web server runs a few other websites, mostly in the english language.
The websites were created using the programming language PHP and they are hosted on a Apache server, which runs on the operating system Unix/Linux (Unix). The markup language of the website is HTML 4.0 Transitional. The visitor analysis software Google Analytics is used to analyze the visitors of the websites. The website does not specify details about the inclusion of its content in search engines. For this reason the content will be included by search engines.
Information about the server of the website
| | |
| --- | --- |
| IP address: | 67.207.212.46 |
| Server provider: | American Internet Services, LLC. |
| Number of websites: | 2 - more websites using this IP address |
| Language distribution: | 100% of the websites are english |
Technical information about the technology of the website
| | |
| --- | --- |
| Webserver software: | Apache, Version 2.2.29 |
| Operating system: | Unix/Linux (Unix) |
| Software platform: | PHP, Version 5.3.29 |
| Load time: | 1.1 seconds (slower than 62 % of all websites) |
| HTML version: | HTML 4.0 Transitional |
| Filesize: | 50.59 KB (785 recognized words in text) |
| Visitor Tracking/analysis: | The website uses Google Analytics to analyze the visitors. |