Content and keywords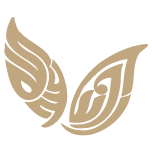 Important and popular websites
In the following table you'll find the 1 most important pages of Queenrania.jo:
| # | Description | URL of the website |
| --- | --- | --- |
| 1. | عربي | /ar/con­tent/home |
Information about Queenrania.jo on Wikipedia the free encyclopedia: Rania Al Abdullah is the current Queen consort of Jordan as the wife of King Abdullah II of Jordan. read more
Technical information
The web server used by Queenrania.jo is run by Media Temple and is located in Culver City, USA. The server runs exclusively the website Queenrania.jo.
A Nginx server hosts the websites of Queenrania.jo. For managing the data of the webpages the CMS WordPress in the version 3.9.2 is used. XHTML+RDFa 1.0 is used as markup language on the webpages. The website does not specify details about the inclusion of its content in search engines. For this reason the content will be included by search engines. The visitors are redirected to the homepage of the website "/old-ie-en.php".
Information about the server of the website
| | |
| --- | --- |
| IP address: | 72.10.33.130 |
| Server provider: | Media Temple |
Technical information about the technology of the website
| | |
| --- | --- |
| Webserver software: | Nginx |
| Cms-Software: | WordPress, Version 3.9.2 |
| Load time: | 0.61 seconds (faster than 57 % of all websites) |
| HTML version: | XHTML+RDFa 1.0 |
| Home: | /old-ie-en.php |
| Filesize: | 4.31 KB (52 recognized words in text) |