Content and keywords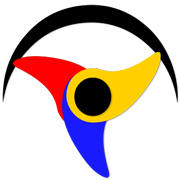 Paramotor is a generic name for the propulsive portion of a powered paraglider. It consists of a frame that combines the motor, propeller, harness and cage. It provides two attachment points for the risers of a paraglider wing that allows for powered flight. read more
Pxp.es presents an article about a specific topic. Paramotor Store is specified as the websites creator.
Technical information
The web server used by Pxp.es is located near the city of Bayonne, France and is run by OVH SAS. This web server runs a few other websites, mostly in the spanish language.
The websites of Pxp.es are hosted by a Apache server and were developed in the programming language PHP. The HTML pages were created with the latest standard HTML 5. The website does not specify details about the inclusion of its content in search engines. For this reason the content will be included by search engines. The homepage of the website is "/en/".
Information about the server of the website
| | |
| --- | --- |
| IP address: | 51.178.83.191 |
| Server provider: | OVH SAS |
| Number of websites: | 2 - more websites using this IP address |
| Language distribution: | 50% of the websites are spanish, 50% of the websites are english |
Technical information about the technology of the website
| | |
| --- | --- |
| Webserver software: | Apache |
| Software platform: | PHP, Version 7.4.33 |
| Generator: | Paramotor Store.eu powered by Jose Navarro | Baza Web App |
| Load time: | 1.35 seconds (slower than 70 % of all websites) |
| HTML version: | HTML 5 |
| Home: | /en/ |
| Filesize: | 95.93 KB (654 recognized words in text) |