Content and keywords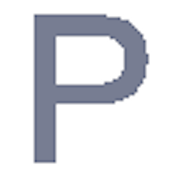 A software developer is a person concerned with facets of the software development process. Their work includes researching, designing, developing, and testing software. A software developer may take part in design, computer programming, or software project management. read more
Important and popular websites
The website with the homepage "Paul Grosss Blog" provides content on the pages About, July 20 2021 Jdbi With Custom Types Ive Been Using Jdbi Recently For Interacting With A Database In Java And I Generally Like It. It Lets You Write Explicit Queries And It Is Relatively Simple To .. and December 04 2016 Dropwizard Can Be Simple We Had A Conversation At Work The Other Day About Dropwizard Vs Spark For Java Services. One Of My Coworkers Liked The Simplicity Of Spark Especially When ... In the following table you'll find the 4 most important pages of Pgrs.net:
| # | Description | URL of the website |
| --- | --- | --- |
| 1. | Paul Grosss Blog | / |
| 2. | About | /about |
| 3. | July 20 2021 JDBI With Custom Types Ive been u­sing JDBI re­cently for in­te­racting with a databa­se in Java and I gene­rally like it. It lets you write expli­cit que­ries and it is relati­vely simple to .. | /2021/07/20/jdbi-with-custom-types/ |
| 4. | De­cem­ber 04 2016 Drop­wi­zard Can Be Simple We had a con­ver­sa­tion at work the ot­her day a­bout Drop­wi­zard vs Spark for Java ser­vi­ces. One of my co­wor­kers li­ked the simpli­city of Spark es­pe­cially when .. | /2016/12/04/drop­wi­zard-can-be-simple/ |
Technical information
The web server used by Pgrs.net is located near the city of Santa Clara, USA and is run by DIGITALOCEAN-ASN. The website Pgrs.net has a own web server. The web server only runs this website.
The websites of Pgrs.net are served by a Nginx server. The HTML pages were created with the latest standard HTML 5. The website does not specify details about the inclusion of its content in search engines. For this reason the content will be included by search engines.
Information about the server of the website
| | |
| --- | --- |
| IP address: | 138.68.3.142 |
| Server provider: | DIGITALOCEAN-ASN |
Technical information about the technology of the website
| | |
| --- | --- |
| Webserver software: | Nginx, Version 1.14.2 |
| Generator: | Jekyll v4.2.0 |
| Load time: | 1.27 seconds (slower than 67 % of all websites) |
| HTML version: | HTML 5 |
| Filesize: | 7.08 KB (199 recognized words in text) |