Content and keywords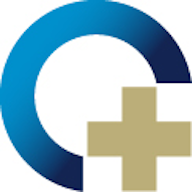 Important and popular websites
The website with the homepage "Print Page" provides content on the pages Publication Search, How Can Researchers At Uio And Ous Publish Openly And Free Of Charge? and Olweus Interviewed By Apollon About Outsource Immunotherapy Project. In the following table you'll find the 10 most important pages of Ous-research.no:
| # | Description | URL of the website |
| --- | --- | --- |
| 1. | Pub­lica­tion search | /search/pub­lica­tions |
| 2. | Print page | / |
| 3. | How can re­searchers at UiO and OUS pub­lish o­penly and free of char­ge? | /home/ous/Homepa­ge news/21451 |
| 4. | Ol­weus in­ter­vie­wed by Apol­lon a­bout OUT­SOURCE im­munot­he­rapy pro­ject | /home/ous/Homepa­ge news/21427 |
| 5. | Dr Rag­nar Mørks Pri­ze for ex­cel­lent can­cer re­search 2020 to Theo Theo­dos­siou | /home/ous/Homepa­ge news/21430 |
| 6. | Cell biolo­gists and biophysi­cists join for­ces to bend biologi­cal membra­nes | /home/ous/Homepa­ge news/21411 |
| 7. | Oslo Uni­ver­sity Hos­pital and the Nor­we­gian Institu­te for Pub­lic Health to co-lead in­ter­natio­nal col­labora­tion on clini­cal trials for Co­vid-19 and futu­re pan­de­mics | /home/ous/Homepa­ge news/21391 |
| 8. | this web page | /corona |
| 9. | Clini­cal trials and re­search pro­jects at Oslo Uni­ver­sity Hos­pital rela­ted to pa­tients with COVID-19 and SARS CoV-2 infection | /home/ous/Homepa­ge news/20834 |
| 10. | ERA Per­Med grant a­war­ded to Euro­pean con­sor­tium led by Sig­rid S. Skånland | /home/ous/Homepa­ge news/21385 |
Information about Ous-research.no on Wikipedia the free encyclopedia: Biomedical research, in general simply known as medical research, is the basic research, applied .. read more
Technical information
The web server used by Ous-research.no is located in Norway and run by Kunnskapssektorens Tjenesteleverandor. This web server runs 2 other websites, their language is mostly english.
The websites of Ous-research.no are served by a Apache web server using the operating system Red Hat (Linux). The software used to serve the webpages was created by using the programming language PHP. The website uses the latest markup standard HTML 5. The website does not specify details about the inclusion of its content in search engines. For this reason the content will be included by search engines.
Information about the server of the website
| | |
| --- | --- |
| IP address: | 129.240.118.232 |
| Server provider: | Kunnskapssektorens Tjenesteleverandor |
| Number of websites: | 3 - more websites using this IP address |
| Best-known websites: | Ous-research.no (little known), Sjeldnediagnoser.no (little known) |
| Language distribution: | 100% of the websites are english |
Technical information about the technology of the website
| | |
| --- | --- |
| Webserver software: | Apache, Version 2.4.6 |
| Operating system: | Red Hat (Linux) |
| Software platform: | PHP, Version 7.2.24 |
| Load time: | 0.34 seconds (faster than 79 % of all websites) |
| HTML version: | HTML 5 |
| Filesize: | 36.19 KB (1332 recognized words in text) |