Content and keywords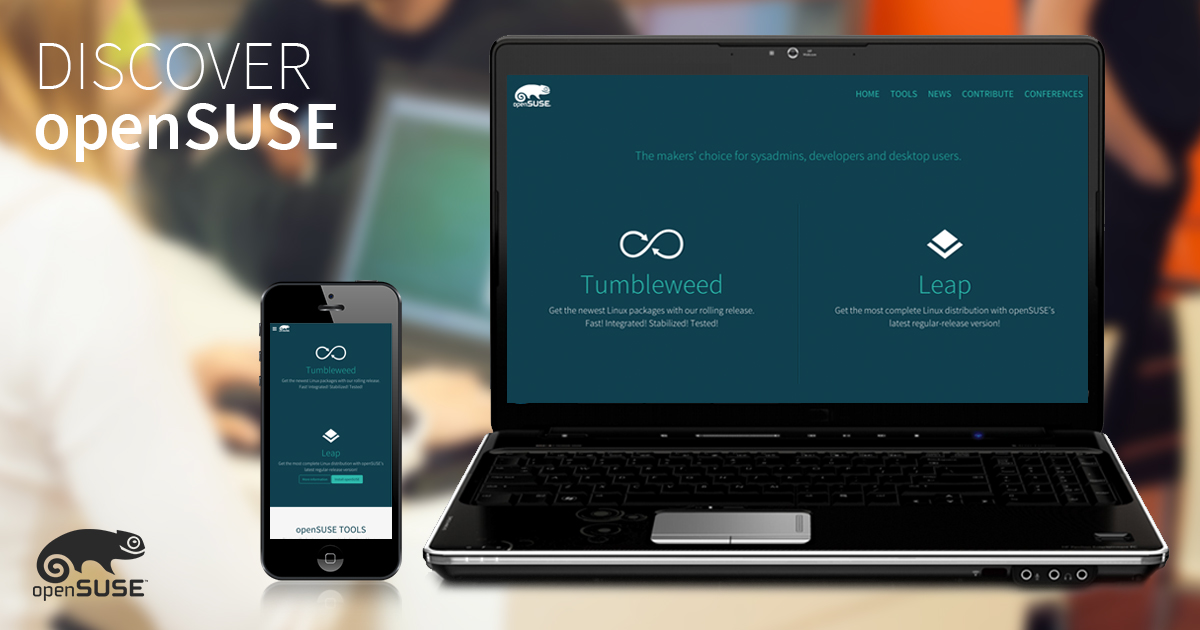 openSUSE is a general purpose operating system built on top of the Linux kernel, developed by the community-supported openSUSE Project and sponsored by SUSE and a number of other companies. After Novell acquired SUSE Linux in January 2004, Novell decided to release the SUSE Linux Professional product as a 100% open source project. read more
Opensuse.org presents an article about a specific topic. Cynthia Sanchez: front-end and UI, Zvezdana Marjanovic: graphic design is specified as the websites creator.
Important and popular websites
In the following table you'll find the 2 most important pages of Opensuse.org:
| # | Description | URL of the website |
| --- | --- | --- |
| 1. | Tools | / |
| 2. | o­pen­SUSE De­sign System | https://open­su­se.hero­kuapp.com/dashboard |
Technical information
The web server with the IP-address 195.135.221.140 used by Opensuse.org is owned by SUSE LINUX GmbH and is located in Nürnberg, Germany. The website Opensuse.org has a own web server. The web server only runs this website.
The HTML pages were created with the latest standard HTML 5. The website does not specify details about the inclusion of its content in search engines. For this reason the content will be included by search engines.
Information about the server of the website
| | |
| --- | --- |
| IP address: | 195.135.221.140 |
| Server provider: | SUSE LINUX GmbH |
Technical information about the technology of the website
| | |
| --- | --- |
| Load time: | 0.02 seconds (faster than 99 % of all websites) |
| HTML version: | HTML 5 |
| Filesize: | 24.85 KB (683 recognized words in text) |