Content and keywords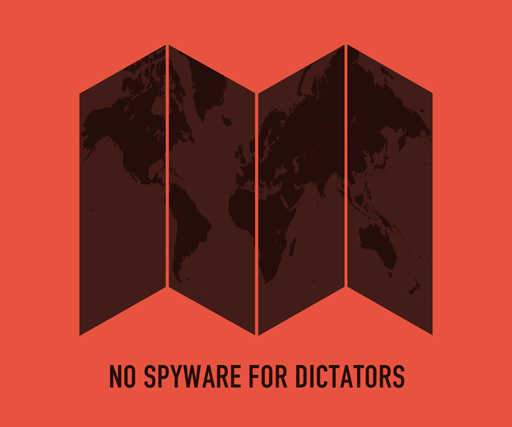 The websites creator or author is Greens/EFA group in the European Parliament.
Important and popular websites
In the following table you'll find the 1 most important pages of No-spyware-for-dictators.eu:
| # | Description | URL of the website |
| --- | --- | --- |
| 1. | exit map | / |
Information about No-spyware-for-dictators.eu on Wikipedia the free encyclopedia: Spyware is a type of malware installed on computers that collects information about users without their knowledge. read more
Technical information
The web server with the IP-address 85.13.141.163 used by No-spyware-for-dictators.eu is run by Neue Medien Muennich GmbH and is located in Germany. This web server runs 3 other websites, their language is mostly english.
A Apache server hosts the websites of No-spyware-for-dictators.eu. The website uses the latest markup standard HTML 5. Indexing the data of the website and following hyperlinks on it is explicitly allowed by robot information.
Information about the server of the website
| | |
| --- | --- |
| IP address: | 85.13.141.163 |
| Server provider: | Neue Medien Muennich GmbH |
| Number of websites: | 4 - more websites using this IP address |
| Language distribution: | 50% of the websites are english, 25% of the websites are german |
Technical information about the technology of the website
| | |
| --- | --- |
| Webserver software: | Apache |
| Load time: | 0.18 seconds (faster than 91 % of all websites) |
| HTML version: | HTML 5 |
| Robot information: | index, follow |
| Filesize: | 14.06 KB (754 recognized words in text) |