Content and keywords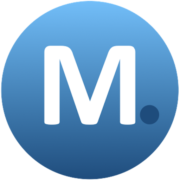 Important and popular websites
Important pages are Mil Webcasting Services, Mil Products & Services and Managed Sites. In the following table you'll find the 10 most important pages of Milnz.co.nz:
| # | Description | URL of the website |
| --- | --- | --- |
| 1. | MIL Web­casting Ser­vi­ces | /mil-public-web­casting-ser­vi­ces/ |
| 2. | MIL Pro­ducts & Ser­vi­ces | /mil-osi-aggrega­tion/ |
| 3. | Mana­ged Sites | /mil-de­sig­ned-sites/ |
| 4. | MIL News Me­dia As­sets | /mil-news-media-assets/ |
| 5. | About MIL & Con­tact | /about-mil/ |
| 6. | Con­tact | /con­tact-mil/ |
| 7. | Pri­vacy & Terms | /pri­vacy-policy/ |
| 8. | Coo­kies | /coo­kies-notice/ |
| 9. | Terms of Use | /terms-of-use/ |
| 10. | Provi­ding va­luab­le open sour­ce in­telli­gen­ce | /#col­lap­se1 |
Worth knowing about Milnz.co.nz: The domain name mil is the sponsored top-level domain in the Domain Name System of the Internet for the United States Department of Defense and its subsidiary or affiliated organizations. read more
Technical information
The web server with the IP-address 111.65.238.106 used by Milnz.co.nz is owned by Voyager Internet Ltd. and is located in Parnell, New Zealand. The website Milnz.co.nz has a own web server. The web server only runs this website.
The websites of Milnz.co.nz are hosted by a Nginx server and were developed in the programming language PHP. The content management system WordPress is used. The HTML pages were created with the latest standard HTML 5.
Information about the server of the website
| | |
| --- | --- |
| IP address: | 111.65.238.106 |
| Server provider: | Voyager Internet Ltd. |
Technical information about the technology of the website
| | |
| --- | --- |
| Webserver software: | Nginx |
| Software platform: | PHP, Version 7.2.34 |
| Cms-Software: | WordPress |
| Load time: | 2.38 seconds (slower than 99 % of all websites) |
| HTML version: | HTML 5 |
| Robot information: | max-image-preview:large |
| Filesize: | 29.22 KB (445 recognized words in text) |