Content and keywords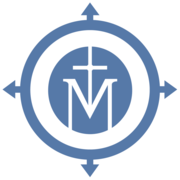 Faith Catholic is specified as the websites creator. © 2015 Mass Times Trust is the owner of the copyright for this website.
Important and popular websites
Important pages are Mass Times, About Us and Contact Us. In the following table you'll find the 4 most important pages of Masstimes.org:
| # | Description | URL of the website |
| --- | --- | --- |
| 1. | Mass Ti­mes | /index.html |
| 2. | About Us | /about.html |
| 3. | Con­tact Us | /con­tact_us.html |
| 4. | Dona­te | /donate.html |
Worth knowing about Masstimes.org: The Mass or Eucharist is the central act of worship in the Catholic Church, which describes it as "the source and summit of the Christian life". read more
Technical information
The web server with the IP-address 167.99.129.42 used by Masstimes.org is owned by Harris Methodist Health Services and is located in Fort Worth, USA. There are many websites run by this web server. The operator uses this server for many hosting clients. In total there are at least 357 websites on this server. The language of these websites is mostly english.
The HTML pages were created with the latest standard HTML 5. The visitor analysis software Quantcast is used to analyze the visitors of the websites. Both the inclusion of the website in search engines and follwoing of its hyperlinks is explicitly allowed.
Information about the server of the website
| | |
| --- | --- |
| IP address: | 167.99.129.42 |
| Server provider: | Harris Methodist Health Services |
| Number of websites: | about 100 - more websites using this IP address |
| Best-known websites: | Masstimes.org (completely known), Playunited.com (well known), Kineda.com (well known) |
| Language distribution: | 90% of the websites are english, 1% of the websites are dutch, 1% of the websites are italian, 1% of the websites are turkish, 1% of the websites are spanish, 1% of the websites are french |
Technical information about the technology of the website
| | |
| --- | --- |
| Webserver software: | Netlify |
| Load time: | 0.77 seconds (slower than 52 % of all websites) |
| HTML version: | HTML 5 |
| Robot information: | all, index |
| Filesize: | 9.84 KB (125 recognized words in text) |
| Visitor Tracking/analysis: | The website uses Quantcast to analyze the visitors. |