Content and keywords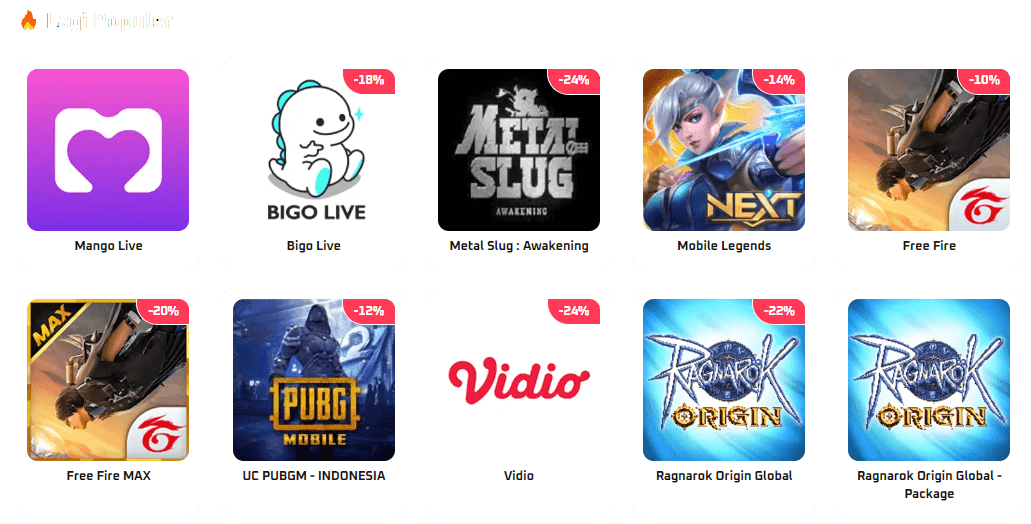 The websites author and copyright owner is Lapakgaming.
Important and popular websites
In the following table you'll find the 1 most important pages of Lapakgaming.xyz:
| # | Description | URL of the website |
| --- | --- | --- |
| 1. | Lapak­ga­ming | /index.html |
Worth knowing about Lapakgaming.xyz: Yang Terbaik is a greatest hits album by Indonesian singer Ari Lasso. It will be released on June 15, 2012 by Aquarius Musikindo. read more
Technical information
The web server with the IP-address 172.67.211.64 used by Lapakgaming.xyz is run by CLOUDFLARENET and is located in USA. This web server runs a few other websites, mostly in the english language.
The HTML pages were created with the latest standard HTML 5. Both the inclusion of the website in search engines and follwoing of its hyperlinks is explicitly allowed.
Information about the server of the website
| | |
| --- | --- |
| IP address: | 172.67.211.64 |
| Server provider: | CLOUDFLARENET |
| Number of websites: | 8 - more websites using this IP address |
| Language distribution: | 50% of the websites are english, 13% of the websites are thai |
Technical information about the technology of the website
| | |
| --- | --- |
| Webserver software: | cloudflare |
| Load time: | 8.01 seconds (slower than 99 % of all websites) |
| HTML version: | HTML 5 |
| Robot information: | index, follow |
| Filesize: | 59.8 KB (2725 recognized words in text) |