Content and keywords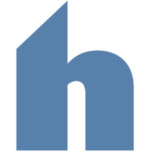 A web directory or link directory is a directory on the World Wide Web. It specializes in linking to other web sites and categorizing those links. A web directory is not a search engine and does not display lists of web pages based on keywords; instead, it lists web sites by category and subcategory. read more
Important and popular websites
Important pages are Help Page, About Us and Privacy. In the following table you'll find the 3 most important pages of Hotsheet.com:
| # | Description | URL of the website |
| --- | --- | --- |
| 1. | Help page | /help.html |
| 2. | About Us | /about.html |
| 3. | Pri­vacy | /pri­vacy.html |
Popular topics for Hotsheet.com
Technical information
The web server used by Hotsheet.com is located near the city of San Antonio, USA and is run by Rackspace Hosting. The website Hotsheet.com has a own web server. The web server only runs this website.
The websites of Hotsheet.com are served by a Apache server. The HTML pages were created with the latest standard HTML 5. The website does not specify details about the inclusion of its content in search engines. For this reason the content will be included by search engines.
Information about the server of the website
| | |
| --- | --- |
| IP address: | 162.242.198.138 |
| Server provider: | Rackspace Hosting |
Technical information about the technology of the website
| | |
| --- | --- |
| Webserver software: | Apache |
| Load time: | 0.77 seconds (slower than 52 % of all websites) |
| HTML version: | HTML 5 |
| Filesize: | 71.02 KB (1008 recognized words in text) |