Content and keywords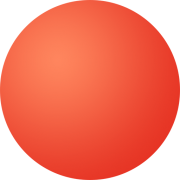 Important and popular websites
Important pages are Solutions, Services and Customers. In the following table you'll find the 5 most important pages of Horizontechnologies.net:
| # | Description | URL of the website |
| --- | --- | --- |
| 1. | Solu­tions | /solu­tions/ |
| 2. | Ser­vi­ces | /ser­vi­ces/ |
| 3. | Custo­mers | /custo­mers/ |
| 4. | About Us | /about/ |
| 5. | Call Now 860.529.7855 | /tel:860.529.7855 |
Information about Horizontechnologies.net on Wikipedia the free encyclopedia: The horizon is the apparent line that separates earth from sky, the line that divides all visible directions into two categories: those that intersect the Earth's surface, and those that do not. read more
Technical information
On this web server 11 other websites are hosted. The language of those websites is mostly english.
The websites of Horizontechnologies.net are served by a Apache web server using the operating system Red Hat (Linux). The software used to serve the webpages was created by using the programming language PHP. For managing the data of the webpages the CMS WordPress in the version 5.7.2 is used. The website uses the latest markup standard HTML 5. Indexing the data of the website and following hyperlinks on it is explicitly allowed by robot information.
Information about the server of the website
| | |
| --- | --- |
| IP address: | 68.171.128.151 |
| Number of websites: | 12 - more websites using this IP address |
| Best-known websites: | Woodyssteak.com (little known), Wdconline.org (little known) |
| Language distribution: | 92% of the websites are english |
Technical information about the technology of the website
| | |
| --- | --- |
| Webserver software: | Apache, Version 2.4.6 |
| Operating system: | Red Hat (Linux) |
| Software platform: | PHP, Version 7.3.29 |
| Cms-Software: | WordPress, Version 5.7.2 |
| Load time: | 3.46 seconds (slower than 99 % of all websites) |
| HTML version: | HTML 5 |
| Robot information: | index, follow, max-image-preview:large, max-snippet:-1, max-video-preview:-1 |
| Filesize: | 65.21 KB (1072 recognized words in text) |