Content and keywords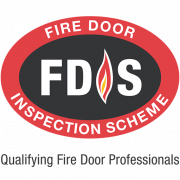 A home inspection is a limited, non-invasive examination of the condition of a home, often in connection with the sale of that home. Home inspections are usually conducted by a home inspector who has the training and certifications to perform such inspections. read more
Important and popular websites
Important pages are Why Fdis, Fdis Courses and Fees. In the following table you'll find the 10 most important pages of Fdis.co.uk:
| # | Description | URL of the website |
| --- | --- | --- |
| 1. | Why FDIS | /why-fdis/ |
| 2. | FDIS Cour­ses | /fdis-cour­ses/ |
| 3. | Fees | /fees/ |
| 4. | Appro­ved FDIS Inspectors | /appro­ved-fdis-inspector/ |
| 5. | Job Va­can­cies | /job-va­can­cies/ |
| 6. | Con­tact Us | /con­tact-us/ |
| 7. | Skip to con­tent | /#con­tent |
| 8. | Terms of Use | /terms-of-use/ |
| 9. | The FDIS team ex­hi­bit at FIREX in May 2022 | /2022/07/04/the-fdis-team-ex­hi­bit-at-firex-in-may-2022/ |
| 10. | Complaints | /complaints/ |
Technical information
The web server with the IP-address 188.114.96.3 used by Fdis.co.uk is owned by CLOUDFLARENET and is located in Amsterdam, Netherlands. There are many websites run by this web server. The operator uses this server for many hosting clients. In total there are at least 93,992 websites on this server. The language of these websites is mostly english. Only a few websites on this web server are x-rated.
The content management system WordPress is used. The HTML pages were created with the latest standard HTML 5.
Information about the server of the website
| | |
| --- | --- |
| IP address: | 188.114.96.3 |
| Server provider: | CLOUDFLARENET |
| Number of websites: | about 100 - more websites using this IP address |
| Best-known websites: | Image-maps.com (exceptionally well known), Webring.com (exceptionally well known), Yuku.com (completely known) |
| Websites for adults: | 3% of the websites are adult |
| Language distribution: | 69% of the websites are english, 3% of the websites are russian, 3% of the websites are french, 1% of the websites are italian, 1% of the websites are spanish |
Technical information about the technology of the website
| | |
| --- | --- |
| Webserver software: | cloudflare |
| Cms-Software: | WordPress |
| Load time: | 24.99 seconds (slower than 99 % of all websites) |
| HTML version: | HTML 5 |
| Robot information: | max-image-preview:large |
| Filesize: | 86.24 KB (387 recognized words in text) |