Content and keywords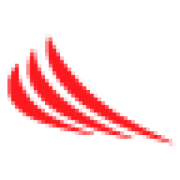 Important and popular websites
The website with the homepage "Clearview Technologies" provides content on the pages Solutions, Support and Contact Us. In the following table you'll find the 4 most important pages of F3group.net:
| # | Description | URL of the website |
| --- | --- | --- |
| 1. | Clear­view Technolo­gies | / |
| 2. | Solu­tions | /?page_id=53 |
| 3. | Sup­port | /?page_id=56 |
| 4. | Con­tact Us | /?page_id=55 |
Worth knowing about F3group.net: Email marketing is directly marketing a commercial message to a group of people using electronic mail. read more
Technical information
The web server with the IP-address 216.242.224.111 used by F3group.net is owned by BroadbandONE.Inc and is located in Deerfield Beach, USA. The website F3group.net has a own web server. The web server only runs this website.
The websites of F3group.net are hosted by a Nginx server and were developed in the programming language PHP. The content management system WordPress in the version 4.7.3 is used. The HTML pages were created with the latest standard HTML 5. The website does not specify details about the inclusion of its content in search engines. For this reason the content will be included by search engines.
Information about the server of the website
| | |
| --- | --- |
| IP address: | 216.242.224.111 |
| Server provider: | BroadbandONE.Inc |
Technical information about the technology of the website
| | |
| --- | --- |
| Webserver software: | Nginx |
| Software platform: | PHP, Version 5.4.16 |
| Cms-Software: | WordPress, Version 4.7.3 |
| Load time: | 1.31 seconds (slower than 68 % of all websites) |
| HTML version: | HTML 5 |
| Filesize: | 26.1 KB (26 recognized words in text) |