Content and keywords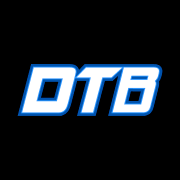 Important and popular websites
Important pages are Spending, Saving and About. In the following table you'll find the 10 most important pages of Dirttrack.bank:
| # | Description | URL of the website |
| --- | --- | --- |
| 1. | Spen­ding | /spen­ding.html |
| 2. | Sa­ving | /saving.html |
| 3. | About | /about-us.html |
| 4. | Race Schedu­les | /race-schedu­les.html |
| 5. | Your Im­pact | /your-impact.html |
| 6. | Con­tact | /con­tact-us.html |
| 7. | Pri­vacy Po­licy | /pri­vacy-policy.html |
| 8. | Skip to main con­tent | /#con­tent |
| 9. | Terms of Use | /terms-of-use.html |
| 10. | USA PAT­RIOT Act | /usa-pat­riot-act.html |
Worth knowing about Dirttrack.bank: A debit card is a plastic card that provides the cardholder electronic access to his or her bank account at a financial institution. read more
Technical information
There are many websites run by this web server. The operator uses this server for many hosting clients. In total there are at least 271 websites on this server. The language of these websites is mostly english.
The HTML pages were created with the latest standard HTML 5. The website does not specify details about the inclusion of its content in search engines. For this reason the content will be included by search engines.
Information about the server of the website
| | |
| --- | --- |
| IP address: | 192.124.249.107 |
| Number of websites: | about 100 - more websites using this IP address |
| Best-known websites: | Adl.org (particularly well-known), Brooklynpaper.com (particularly well-known), Kiawahresort.com (well known) |
| Websites for adults: | 1% of the websites are adult |
| Language distribution: | 96% of the websites are english |
Technical information about the technology of the website
| | |
| --- | --- |
| Webserver software: | Sucuri/Cloudproxy |
| Load time: | 0.86 seconds (slower than 55 % of all websites) |
| HTML version: | HTML 5 |
| Filesize: | 32.1 KB (222 recognized words in text) |