Content and keywords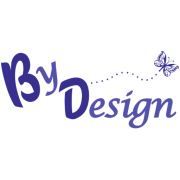 Important and popular websites
In the following table you'll find the 2 most important pages of Bydesignconsulting.net:
| # | Description | URL of the website |
| --- | --- | --- |
| 1. | By De­sign - Web De­sign Presen­ta­tion De­sign Com­pu­ter Con­sul­ting & Book­kee­ping Ser­vi­ces for Sout­hern Mai­ne & Sea­coast New Hampshi­re | / |
| 2. | Con­tact | /con­tact/ |
Information about Bydesignconsulting.net on Wikipedia the free encyclopedia: Computer graphics are graphics created using computers and, more generally, the representation and manipulation of image data by a computer with help from specialized software and hardware. read more
Technical information
The web server used by Bydesignconsulting.net is located in USA and run by CLOUDFLARENET. This web server runs 6 other websites, their language is mostly english.
The webpages of Bydesignconsulting.net were developed using the programming language PHP. For managing the data of the webpages the CMS WordPress is used. The website uses the latest markup standard HTML 5.
Information about the server of the website
| | |
| --- | --- |
| IP address: | 172.67.194.7 |
| Server provider: | CLOUDFLARENET |
| Number of websites: | 7 - more websites using this IP address |
| Best-known websites: | Bydesignconsulting.net (little known), Italianlakeswedding.com (little known) |
| Language distribution: | 57% of the websites are english, 14% of the websites are vietnamese, 14% of the websites are spanish, 14% of the websites are french |
Technical information about the technology of the website
| | |
| --- | --- |
| Webserver software: | cloudflare |
| Software platform: | PHP, Version 7.4.30 |
| Cms-Software: | WordPress |
| Load time: | 18.8 seconds (slower than 99 % of all websites) |
| HTML version: | HTML 5 |
| Robot information: | max-image-preview:large |
| Filesize: | 174.42 KB (784 recognized words in text) |