Paginebianche.it - PagineBianche
Popularity:
Language: italian
PagineBianche ti fa trovare i numeri di telefono e gli indirizzi di tutte le persone, le aziende, le istituzioni in Italia.
Keywords: elenco telefonico numeri di telefono indirizzi persone aziende istituzioni
Share your experience:
Paginebianche.it was added to the Webwiki directory 2 years ago. The information of the entry was updated 3 days ago.

In the Webwiki directory since: February 21, 2012
Content and keywords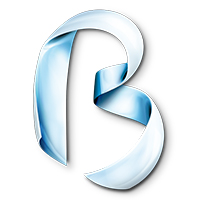 Paginebianche.it provides a companys information.
Similiar websites
Based on the keywords Aziende, Telefono and Elenco Webwiki was able to find websites similar to Paginebianche.it. The following lists shows similiar websites.
For more similar websites with the keywords Aziende, Telefono, Elenco or Telefonico use the following link:
Safety and classification
The website doesn't contain questionable content. It can be used by kids and is safe for work.
Attribute
Classification
Safe for children

?

The content of the website is classified as safe for children b>.
Safe for work

?

It is safe to visit this website from workplace.
Reviews, indications of suspected fraud, seriousness or potentially dangerous software (malware) can be found here: Paginebianche.it reviews
Technical information
The web server used by Paginebianche.it is run by Akamai Frankfurt and located in Switzerland. 13 other websites are located on this web server. Most of them are provided in the english language.
The websites of Paginebianche.it are served by a Apache server. The markup language of the website is XHTML 1.1. The visitor analysis software Google Analytics is used to analyze the visitors of the websites. Due to the robot information on the webpage, the following actions by webcrawlers are not allowed: using the description of the website from the Open Directory project. Both the inclusion of the website in search engines and follwoing of its hyperlinks is explicitly allowed.
Information about the server of the website
| | |
| --- | --- |
| IP address: | 77.109.171.64 |
| Server provider: | Akamai Frankfurt |
| Number of websites: | 14 - more websites using this IP address |
| Best-known websites: | Bfgoodrichtires.com (particularly well-known), Singer22.com (well known), Getreading.co.uk (well known) |
| Language distribution: | 86% of the websites are english, 7% of the websites are german, 7% of the websites are italian |
Technical information about the technology of the website
| | |
| --- | --- |
| Webserver software: | Apache |
| Load time: | 0.03 seconds (faster than 99 % of all websites) |
| HTML version: | XHTML 1.1 |
| Robot information: | ALL, NOODP |
| Filesize: | 62.3 KB (474 recognized words in text) |
| Visitor Tracking/analysis: | The website uses Google Analytics to analyze the visitors. |
Technical contact of the website
Contact for the ip address 77.109.171.64
Stefano Sorrenti
SEAT Pagine Gialle S.p.A.
Corso Mortara, 22
10149 Torino IT
+39 011 4351

Reviews and ratings for Paginebianche.it
No reviews and ratings found
Top search words for Paginebianche.it
aziende
bianche
cerca
effettuare
elenco
indirizzi
istituzioni
localita
numeri
pagine
paginebianche
poter
telefonico
telefono
trova
tutte
Links to Paginebianche.it