Ocusbc.org - OCUSBC
Popularity:
Language: english
Orange County United States Bowling Congress
Keywords: ocusbc tournament results orange
Share your experience:
Safety and classification
The website doesn't contain questionable content. It can be used by kids and is safe for work.
Attribute
Classification
Safe for children

?

The content of the website is classified as safe for children.
Safe for work

?

It is safe to visit this website from workplace.
Reviews, potential indications of suspected fraud, seriousness or potentially dangerous software (malware) can be found here: Ocusbc.org reviews
Content and keywords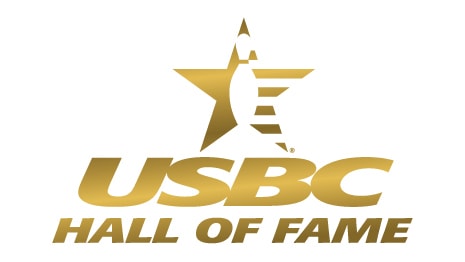 Theme Design: Copyright Jestro LLC is the owner of the copyright for this website.
Important and popular websites
Important pages are Ocusbc, News and See Scheduled Events. In the following table you'll find the 10 most important pages of Ocusbc.org:
#
Description

?

URL of the website

?

1.
Ocusbc
http://ocusbc.org
2.
News
/newsletters/
3.
see Scheduled Events
/scheduledevents/
4.
Open
/wp-content/uploads/2015/03/2015Open-unofficialresults.pdf
5.
2014 Average Book
/wp-content/uploads/2012/02/2014-Average-Book.pdf
6.
Skip to content
/#content
7.
contact the OC USBC office
/contact-ocusbc/
8.
Women
/wp-content/uploads/2015/03/2015WomensOpen-unofficialresults.pdf
9.
Youth
/wp-content/uploads/2015/03/2015YouthOpen-unofficialresults.pdf
10.
Check Out our Photos!
/photo-albums/
Similar websites
Based on the keywords Tournament, Standings and Results Webwiki was able to find websites similar to Ocusbc.org. The following lists shows similiar websites.
Please use the following link to find more similar websites with the keywords Tournament, Standings, Results or Schedule.
Technical information
The web server used by Ocusbc.org is located in Houston, USA and is run by CyrusOne LLC. This web server runs 2 other websites, their language is mostly english.
A Nginx server hosts the websites of Ocusbc.org. For managing the data of the webpages the CMS WordPress is used. XHTML 1.1 is used as markup language on the webpages. The website does not specify details about the inclusion of its content in search engines. For this reason the content will be included by search engines.
Information about the server of the website
| | |
| --- | --- |
| IP address: | 192.185.25.159 |
| Server provider: | CyrusOne LLC |
| Number of websites: | 3 - more websites using this IP address |
| Best-known websites: | Cmcityfurniture.com (little known) |
| Language distribution: | 100% of the websites are english |
Technical information about the technology of the website
| | |
| --- | --- |
| Webserver software: | Nginx, Version 1.6.2 |
| Cms-Software: | WordPress |
| Load time: | 2.7 seconds (slower than 99 % of all websites) |
| HTML version: | XHTML 1.1 |
| Filesize: | 15.86 KB (318 recognized words in text) |
Technical contact of the website
Contact for the ip address192.185.25.159
GoDaddy.com, LLC
14455 N Hayden Road
Suite 226
Scottsdale
85260
USA

Contact for the domainOcusbc.org
Jeff Watson
Orange County USBC
13896 Habor Blvd #5A
92843 Garden Grove
USA
+1.7145540111

Customer Reviews of Ocusbc.org
No reviews and ratings found
Top search words for Ocusbc.org
association
ca
congress
county
garden
harbor
ocusbc
office
open
orange
results
states
tournament
united
women
youth