Saturday, September 5, 2015
Attention: This website redirects to: messletters.com
The content on this page may be outdated.
Messletters.it - Messletters • Creare testi mozzafiato con il nostro Weirdmaker
Popularity:
Language: italian
Crea i più bei testi da utilizzare sul vostro Facebook, Twitter o blog con il nostro generatore! Basta inserire il testo e selezionare il testo più sorprendente che fa per voi!
Keywords: Lettere Caratteri Simboli Segni Strano Caffè Stili Testo Font Generatore Facebook Twitter Chat Convertire
Share your experience:
Safety and classification
The website doesn't contain questionable content. It can be used by kids and is safe for work.
Attribute
Classification
Safe for children

?

The content of the website is classified as safe for children.
Safe for work

?

It is safe to visit this website from workplace.
Reviews, potential indications of suspected fraud, seriousness or potentially dangerous software (malware) can be found here: Messletters.it reviews
Content and keywords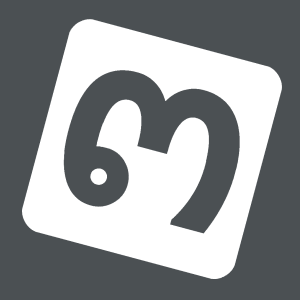 Important keywords for search marketing
For the website Messletters.it 3 relevant search engines marketing keywords and phrases were found. The search volume is very high. The average competition by other websites for getting visitors is medium. The amount the website has to pay for a visitor ranges between 0.30 and 1.10 dollars. The following table shows the relevant keywords for search engine marketing:
Search word
Search Volume

?

Competition

?

Cost per click

?

Chat a
very high
low
0.70 to USD 0.80
Msn
very high
very low
1.00 to USD 1.10
Msn chat
medium
medium
0.30 to USD 0.40
Note: The table data, in particular click prices, may vary depending on the time of day, day of week and origin of the visitor. Webwiki is not responsible for the accuracy of the data.
Technical information
The web server used by Messletters.it is located in Amsterdam, Netherlands and is run by LeaseWeb. On this web server 28 other websites are hosted. The language of those websites is mostly dutch.
The Messletters.it websites were developed using the programming language PHP and served by a Apache server. The website uses the latest markup standard HTML 5. To analyze the visitors, the websites uses the analysis software Google Analytics. Indexing the data of the website and following hyperlinks on it is explicitly allowed by robot information. The website contains advertisements by Google Adsense.
Information about the server of the website
| | |
| --- | --- |
| IP address: | 85.17.144.11 |
| Server provider: | LeaseWeb |
| Number of websites: | 29 - more websites using this IP address |
| Best-known websites: | Messletters.nl (little known) |
| Language distribution: | 38% of the websites are dutch, 24% of the websites are english, 3% of the websites are swedish, 3% of the websites are danish, 3% of the websites are russian, 3% of the websites are indian, 3% of the websites are french, 3% of the websites are spanish, 3% of the websites are italian, 3% of the websites are polish |
Technical information about the technology of the website
| | |
| --- | --- |
| Webserver software: | Apache |
| Software platform: | PHP, Version 5.4.27 |
| Load time: | 0.14 seconds (faster than 94 % of all websites) |
| HTML version: | HTML 5 |
| Robot information: | all |
| Filesize: | 34.09 KB (87 recognized words in text) |
| Redirect to: | messletters.com show |
| Visitor Tracking/analysis: | The website uses Google Analytics to analyze the visitors. |
Customer Reviews of Messletters.it
No reviews and ratings found
Top search words for Messletters.it
caratteri
chat
convertitore
cool
italiano
letter
letters
mess
messletters
msn
partner
simboli
testo
tutti
weird
weirdmaker