Tuesday, October 13, 2015
Mediafire.com - Simple File Sharing and Storage.
Popularity:
(Rank # 923)
Language: english
MediaFire is a simple to use free service that lets you put all your photos, documents, music, and video in a single place so you can access them anywhere and share them everywhere.
Keywords: Online Storage Free Cloud Collaboration Backup File Sharing Share Files Photo Ftp Replacement Cross Platform Remote Access Mobile Send Large Recover Versioning Undelete Windows Pc Mac Os X Linux Iphone Ipad Android
Category: Shopping
Share your experience:
Safety and classification
The website doesn't contain questionable content. It can be used by kids and is safe for work. Shalla List classifies Mediafire.com as downloadsite and internet service provider.
Attribute
Classification
Safe for children

?

The content of the website is classified as safe for children.
Safe for work

?

It is safe to visit this website from workplace.
Reviews, potential indications of suspected fraud, seriousness or potentially dangerous software (malware) can be found here: Mediafire.com reviews
Content and keywords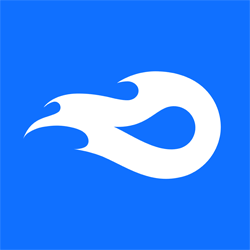 Important and popular websites
The website with the homepage "Upgrade Your Browser" provides content on the pages Submit A Ticket, Visit Our Help Center and Help With Web. In the following table you'll find the 10 most important pages of Mediafire.com:
#
Description

?

URL of the website

?

1.
upgrade your browser
/
2.
Submit a ticket
/help/submit_a_ticket.php
3.
visit our Help Center
/help/
4.
Help with Web
/help/help_with_web.php
5.
Help with Desktop
/help/help_with_desktop.php
6.
Ssl
/?ssl=off
7.
Upgrade
/upgrade/
8.
Earn free space!
/earnspace/
9.
Settings
/#settings
10.
Log in using SSL encryption
/ssl_login.php?type=login
Important keywords for search marketing
For the website Mediafire.com 18 relevant online advertising keywords and phrases were found. The search volume is medium. The average competition by other websites for getting visitors is medium. The amount the website has to pay for a visitor ranges between 0.20 and 17.00 dollars. The following table shows the relevant keywords for search engine marketing:
Search word
Search Volume

?

Competition

?

Cost per click

?

Mediafire music download
medium
very low
0.20 to USD 0.30
Files backup
high
low
6.50 to USD 7.00
Access email
high
very low
0.50 to USD 0.60
Access online account
medium
low
1.50 to USD 2.00
Storage
very high
high
2.50 to USD 3.00
Storage backup
medium
very low
more than USD 15.00
Share music online
low
medium
2.50 to USD 3.00
Share my pc
low
low
4.50 to USD 5.00
Share online photos
low
very strong
2.50 to USD 3.00
File backup
high
low
more than USD 10.00
File backup online
low
very strong
more than USD 15.00
Sharing photos
medium
medium
1.50 to USD 2.00
Sharing photos online
low
very strong
2.50 to USD 3.00
Sharing photos online free
very low
very low
1.50 to USD 2.00
Backup
very high
medium
4.50 to USD 5.00
Backup cloud
medium
very strong
more than USD 15.00
Backup email
medium
medium
more than USD 10.00
Music
very high
low
0.50 to USD 0.60
Note: The table data, in particular click prices, may vary depending on the time of day, day of week and origin of the visitor. Webwiki is not responsible for the accuracy of the data.
Similar websites
Based on the keywords Sharing, File and Access Webwiki was able to find websites similar to Mediafire.com. The following lists shows similiar websites.
For more similar websites with the keywords Sharing, File, Access or Documents use the following link:
Technical information
The web server with the IP-address 205.196.120.6 used by Mediafire.com is owned by MediaFire, LLC and is located in Spring, USA. The website Mediafire.com has a own web server. The web server only runs this website.
The HTML pages were created with the latest standard HTML 5. The visitor analysis software Quantcast is used to analyze the visitors of the websites. Both the inclusion of the website in search engines and follwoing of its hyperlinks is explicitly allowed.
Information about the server of the website
| | |
| --- | --- |
| IP address: | 205.196.120.6 |
| Server provider: | MediaFire, LLC |
Technical information about the technology of the website
| | |
| --- | --- |
| Webserver software: | MediaFire |
| Load time: | 1.09 seconds (slower than 62 % of all websites) |
| HTML version: | HTML 5 |
| Robot information: | INDEX,FOLLOW |
| Filesize: | 36.18 KB (533 recognized words in text) |
| Visitor Tracking/analysis: | The website uses Quantcast to analyze the visitors. |
Technical contact of the website
Contact for the domainMediafire.com
Administrator, Domain
MediaFire, LLC
19241 David Memorial Drive
170
Shenandoah, Texas 77385
United States
+1.8776880068

Customer Reviews of Mediafire.com
No reviews and ratings found
Top search words for Mediafire.com
access
backup
collaboration
documents
download
file
files
free
mediafire
mobile
music
online
photos
share
sharing
storage