Tuesday, September 1, 2015
Katolika.org - Takelaka fanabeazam-pinoana - Katolika Malagasy
Popularity:
Language: french
Site en malgache pour l'approfondissement de la foi catholique
Keywords: Catholique Madagascar Vatican Katolika Malagasy Fivavahana Finoana fandalinam-pinoana Fiangonana Vavaka Hira
Share your experience:
Safety and classification
The website doesn't contain questionable content. It can be used by kids and is safe for work.
Attribute
Classification
Safe for children

?

The content of the website is classified as safe for children.
Safe for work

?

It is safe to visit this website from workplace.
Reviews, potential indications of suspected fraud, seriousness or potentially dangerous software (malware) can be found here: Katolika.org reviews
Content and keywords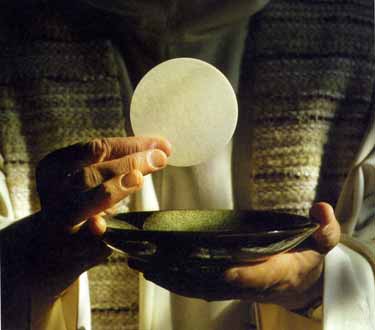 Katolika.org presents an article about a specific topic. is specified as the websites creator. Serasera.org is the owner of the copyright for this website.
Important and popular websites
Important pages are Menu, Fandraisana and Vaovao. In the following table you'll find the 10 most important pages of Katolika.org:
#
Description

?

URL of the website

?

1.
Menu
http://katolika.org
2.
Fandraisana
/
3.
Vaovao
/vaovaom-piangonana
4.
Hoy ny papa
/katolika/article/children/763
5.
Olomasina
/olomasina
6.
Matoan-dahatsoratra
/katolika/article/children/1
7.
Vakiteny herinandro
/katolika/vakiteny/herinandro
8.
Hafatry ny Papa
/katolika/article/children/247
9.
Fandalinam-pinoana
/katolika/article/children/250
10.
Vavaka
/katolika/article/children/216
Technical information
The web server with the IP-address 94.23.72.148 used by Katolika.org is run by OVH SAS and is located in France. This web server runs a few other websites, mostly in the french language.
The websites were created using the programming language PHP and they are hosted on a Apache server, which runs on the operating system Debian (Linux). The HTML pages were created with the latest standard HTML 5. The visitor analysis software Google Analytics is used to analyze the visitors of the websites. The website does not specify details about the inclusion of its content in search engines. For this reason the content will be included by search engines.
Information about the server of the website
| | |
| --- | --- |
| IP address: | 94.23.72.148 |
| Server provider: | OVH SAS |
| Number of websites: | 2 - more websites using this IP address |
| Language distribution: | 50% of the websites are french, 50% of the websites are english |
Technical information about the technology of the website
| | |
| --- | --- |
| Webserver software: | Apache, Version 2.2.16 |
| Operating system: | Debian, Version 19 (Linux) |
| Software platform: | PHP, Version 5.3.3-7 |
| Load time: | 0.09 seconds (faster than 99 % of all websites) |
| HTML version: | HTML 5 |
| Filesize: | 32.51 KB (441 recognized words in text) |
| Visitor Tracking/analysis: | The website uses Google Analytics to analyze the visitors. |
Technical contact of the website
Contact for the ip address94.23.72.148
OVH IT Technical Contact
OVH Srl
Via trieste 25
20097 San Donato Milanese
Italia

Contact for the domainKatolika.org
HERINIAINA EUGENE RAKOTOARISOA
Via Tuscolana 167
00182 Roma
Italy
+39.3387442412

Customer Reviews of Katolika.org
No reviews and ratings found
Top search words for Katolika.org
catholique
fanabeazam
fandalinam
fiangonana
fivavahana
hafatry
hira
joany
katolika
madagascar
malagasy
papa
pinoana
takelaka
vatican
vavaka