Jailbase.com - Jail Inmate Search | County Mugshots | County Jail Mugshots | JailBase
Popularity:
(Rank # 358,424)
Language: english
Browse recent arrests, use our jail inmate search or view county mugshots at JailBase for free. Get notified if someone you know gets arrested.
Keywords: County Jail Inmates Inmate Search Information Mugshots Arrests Bookings for in Lookup
Share your experience:
Safety and classification
The website doesn't contain questionable content. It can be used by kids and is safe for work.
Attribute
Classification
Safe for children

?

The content of the website is classified as safe for children.
Safe for work

?

It is safe to visit this website from workplace.
Reviews, potential indications of suspected fraud, seriousness or potentially dangerous software (malware) can be found here: Jailbase.com reviews
Content and keywords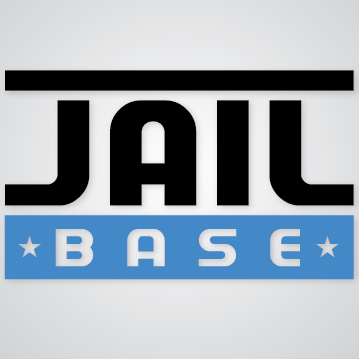 Important and popular websites
Important pages are Search, Browse and Notify. In the following table you'll find the 10 most important pages of Jailbase.com:
#
Description

?

URL of the website

?

1.
Search
/en/search/
2.
Browse
/en/sources/
3.
Notify
/en/notify/
4.
mugshot of STEVEN TAYLOR
/en/arrested/az-mcso/2014-11-12/steven-taylor-t130060
5.
mugshot of SHANE COPPER
/en/arrested/az-mcso/2014-11-12/shane-edward-copper-t130035
6.
Jail Inmate Search Power Users
/power-user/
7.
Widgets for County Jail Mugshots
/widgets/
8.
mugshot of MUNECA SANDOVAL
/en/arrested/az-mcso/2014-11-12/muneca-monic-sandoval-t130037
9.
About FAQ
/en/about/
10.
mugshot of KATHRYN SAYERS
/en/arrested/az-mcso/2014-11-12/kathryn-nicole-sayers-t130193
Similar websites
Based on the keywords Jail, Inmate and Inmates Webwiki was able to find websites similar to Jailbase.com. The following lists shows similiar websites.
Please use the following link to find more similar websites with the keywords Jail, Inmate, Inmates or County.
Technical information
The web server used by Jailbase.com is located in Mountain View, USA and is run by Google. The server runs exclusively the website Jailbase.com.
The website uses the latest markup standard HTML 5. To analyze the visitors, the websites uses the analysis software Quantcast. The website does not specify details about the inclusion of its content in search engines. For this reason the content will be included by search engines.
Information about the server of the website
| | |
| --- | --- |
| IP address: | 72.14.246.52 |
| Server provider: | Google |
Technical information about the technology of the website
| | |
| --- | --- |
| Webserver software: | Google Frontend |
| Load time: | 1.48 seconds (slower than 74 % of all websites) |
| HTML version: | HTML 5 |
| Filesize: | 18.41 KB (291 recognized words in text) |
| Visitor Tracking/analysis: | The website uses Quantcast to analyze the visitors. |
Technical contact of the website
Contact for the ip address72.14.246.52
Tiggee LLC
11490 Commerce Park Drive, Suite 140
Reston
20191
USA

Customer Reviews of Jailbase.com
No reviews and ratings found
Top search words for Jailbase.com
arrested
arrests
county
family
friends
get
informational
inmate
inmates
jail
jailbase
notified
persons
search
site
victims