Wednesday, October 14, 2015
Jacquielawson.com - Jacquie Lawson Cards | Greeting Cards and Animated e-cards
Popularity:
(Rank # 100,229)
Language: english
Charming animated greeting cards for birthdays and special occasions, featuring English landscapes, playful animals, and much more.
Keywords: cards jacquie lawson birthday
Share your experience:
Safety and classification
The website doesn't contain questionable content. It can be used by kids and is safe for work.
Attribute
Classification
Safe for children

?

The content of the website is classified as safe for children.
Safe for work

?

It is safe to visit this website from workplace.

Webwiki Review

?

The average user feedback on Webwiki is not recommended.
Reviews, potential indications of suspected fraud, seriousness or potentially dangerous software (malware) can be found here: Jacquielawson.com reviews
Content and keywords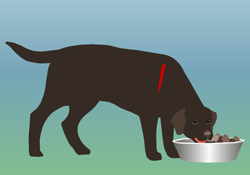 Important and popular websites
The website with the homepage "Jacquie Lawson Animated E-Cards" provides content on the pages Add Gifts, View Basket and Prices & Membership. In the following table you'll find the 10 most important pages of Jacquielawson.com:
#
Description

?

URL of the website

?

1.
Add Gifts
/gift-shop
2.
View Basket
/giftbasket/summary
3.
Jacquie Lawson animated e-cards
http://www.jacquielawson.com
4.
Prices & Membership
/membership.asp
5.
Join US!
/join
6.
Renewals
/renew
7.
About Us
/aboutus
8.
Behind the Scenes
/news
9.
Pick Up Card
/pickup.asp
10.
Help
/faq
Important keywords for search marketing
For the website Jacquielawson.com 16 relevant online marketing keywords and phrases were found. The search volume is very high. The average competition by other websites for getting visitors is very strong. The amount the website has to pay for a visitor ranges between 0.50 and 3.00 dollars. The following table shows the relevant keywords for search engine marketing:
Search word
Search Volume

?

Competition

?

Cost per click

?

Cards
very high
medium
2.50 to USD 3.00
Cards birthday
high
very strong
0.60 to USD 0.70
Cards from the dog
medium
very strong
1.30 to USD 1.40
Birthday card
high
very strong
0.60 to USD 0.70
Birthday card greetings
high
high
0.70 to USD 0.80
Greetings
very high
medium
0.60 to USD 0.70
Greetings card
high
high
0.70 to USD 0.80
Greetings cards
high
very strong
0.70 to USD 0.80
Holiday
very high
low
0.60 to USD 0.70
Card
very high
medium
2.50 to USD 3.00
Animated birthday card
medium
very strong
0.50 to USD 0.60
Animated birthday cards
medium
very strong
0.50 to USD 0.60
Animated birthday ecards
low
very strong
0.50 to USD 0.60
Animated e cards
medium
very low
0.50 to USD 0.60
Send a birthday card
medium
very strong
0.80 to USD 0.90
Send a card
high
very low
1.10 to USD 1.20
Note: The table data, in particular click prices, may vary depending on the time of day, day of week and origin of the visitor. Webwiki is not responsible for the accuracy of the data.
Similar websites
Based on the keywords Greetings, Cards and Birthday Webwiki was able to find websites similar to Jacquielawson.com. The following lists shows similiar websites.
For more similar websites with the keywords Greetings, Cards, Birthday or Send use the following link:
Technical information
The web server with the IP-address 23.74.206.179 used by Jacquielawson.com is owned by Akamai International, BV and is located in Amsterdam, Netherlands. The website Jacquielawson.com has a own web server. The web server only runs this website.
The websites of Jacquielawson.com are served by a Apache server. The HTML pages were created with the latest standard HTML 5. Due to the robot information on the webpage, the following actions by webcrawlers are not allowed: using the description of the website from the Open Directory project. All other actions by webcrawlers are allowed.
Information about the server of the website
| | |
| --- | --- |
| IP address: | 23.74.206.179 |
| Server provider: | Akamai International, BV |
Technical information about the technology of the website
| | |
| --- | --- |
| Webserver software: | Apache |
| Load time: | 0.43 seconds (faster than 72 % of all websites) |
| HTML version: | HTML 5 |
| Robot information: | NOODP |
| Filesize: | 33.6 KB (511 recognized words in text) |
Customer Reviews of Jacquielawson.com
Average rating:
For the website

Jacquielawson.com
a total of
6
Reviews and comments have been submitted.
Below the most recent reviews are listed.
i have paid for three orders at christmas time. did not rec. either one. i paid for two for myself and one for a friend at christmas. i have tried to get on and it won't let me. i have been charged on my credit card (visa) I have had your cards before my last cards beautiful. my transaction was #473813930. would appreciate if you returned my money to my credit card. you have no phone number and it is hard to get hold of anybody.,I did this around christmas time so it has been several months. thank you very much.
I receive Jacquie Lawson cards from my neice and am often unable to open them. The latest one is No.5203844792948.
I have been trying to access two greeting cards send to me
on two different occasions. This is a very difficult way to view
cards. There is no phone number listed to call. I intend to
send a negative review to Trip Advisor for this site.
I use Blue Mountain myself and no worries.
I have been truing to get in touch with a person in this company since January 2014.
I am not happy with your Greeting Cards and did not want to continue this year. Sent a reply to the e mails you have sent out since January and never get an answer. You charged me the $12.00 fee and I did not want that to happen. You are still sending the reminders and I keep sending the reply and you send back "will be in contact with you with in 48 hours" it has been 6 months and I still cannot get and answer back. Do you suppose anyone will see this?
The same here. I paid my new membership,since then I can't look on anymore. They told me to change my password, there is nothing to change too. I wrote them numerous time, but no replay. They took my money,but no service.

At first I loved sending your cards, but lately I hate them. I can never get logged on to send one. There is always something wrong with my password. I just wanted a simple password, it is my husbands name, something I certainly wouldn't forget, but I guess you people don't feel the same!
Top search words for Jacquielawson.com
animated
birthday
card
cards
complete
ecards
facebook
friends
greetings
holiday
jacquie
jacquielawson
lawson
member
preview
send
Links to Jacquielawson.com