Wednesday, October 7, 2015
Horoscope.fr : Voyance Astrologie et Horoscopes : horoscope 2015 du jour
Popularity:
Language: french
Horoscope.fr vous invite à découvrir : Horoscope.fr : Voyance, Astrologie, horoscope du jour et du mois, horoscope 2015, consultez un Professionnel de la voyance par en ligne par chat ou par telephone
Keywords: Horoscope Voyance Amour Amours Ascendants Astral Astres Astrologie Astrologiques Astrologue Astrologues Avenir Balance Belier Bonheur Boutique Cancer Capricorne Cartes Cartomancie Catalogue Chacras Chakras Chance Chat Chinois Communication
Share your experience:
Safety and classification
The website doesn't contain questionable content. It can be used by kids and is safe for work. Shalla List classifies Horoscope.fr as website about scrying and astrology.
Attribute
Classification
Safe for children

?

The content of the website is classified as safe for children.
Safe for work

?

It is safe to visit this website from workplace.
Reviews, potential indications of suspected fraud, seriousness or potentially dangerous software (malware) can be found here: Horoscope.fr reviews
Content and keywords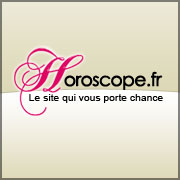 Copyright 2015 www.telemaque.fr is the owner of the copyright for this website.
Important keywords for search marketing
For the website Horoscope.fr 8 relevant online marketing keywords and phrases were found. The search volume is very high. The average competition by other websites for getting visitors is very low. The amount the website has to pay for a visitor ranges between 0.10 and 1.30 dollars. The following table shows the relevant keywords for search engine marketing:
Search word
Search Volume

?

Competition

?

Cost per click

?

Horoscope
very high
very low
0.10 to USD 0.20
Horoscope and tarot
medium
low
0.90 to USD 1.00
Horoscope cancer
high
very low
0.20 to USD 0.30
Horoscopes
very high
very low
0.10 to USD 0.20
Horoscopes and tarot
medium
low
0.70 to USD 0.80
Horoscopes cancer
high
very low
0.20 to USD 0.30
Tarot
high
low
1.20 to USD 1.30
Oracle tarot
low
low
1.10 to USD 1.20
Note: The table data, in particular click prices, may vary depending on the time of day, day of week and origin of the visitor. Webwiki is not responsible for the accuracy of the data.
Technical information
The web server used by Horoscope.fr is located in France and run by Telemaque SAS. This web server runs a few other websites, mostly in the french language.
The websites of Horoscope.fr are hosted by a Apache server and were developed in the programming language PHP. The HTML pages were created with the latest standard HTML 5. The visitor analysis software Google Analytics is used to analyze the visitors of the websites. Both the inclusion of the website in search engines and follwoing of its hyperlinks is explicitly allowed.
Information about the server of the website
| | |
| --- | --- |
| IP address: | 91.209.191.28 |
| Server provider: | Telemaque SAS |
| Number of websites: | 5 - more websites using this IP address |
| Best-known websites: | Voyance.fr (known), Telemaque.fr (known), Horoscope.fr (known) |
| Language distribution: | 100% of the websites are french |
Technical information about the technology of the website
| | |
| --- | --- |
| Webserver software: | Apache |
| Software platform: | PHP |
| Load time: | 0.16 seconds (faster than 93 % of all websites) |
| HTML version: | HTML 5 |
| Robot information: | index, follow |
| Filesize: | 132.9 KB (1876 recognized words in text) |
| Visitor Tracking/analysis: | The website uses Google Analytics to analyze the visitors. |
Customer Reviews of Horoscope.fr
No reviews and ratings found
Top search words for Horoscope.fr
astro
astrologie
balance
chance
chat
demain
horoscope
horoscopes
jour
numerologie
oracle
quotidien
semaine
tarot
tarots
voyance